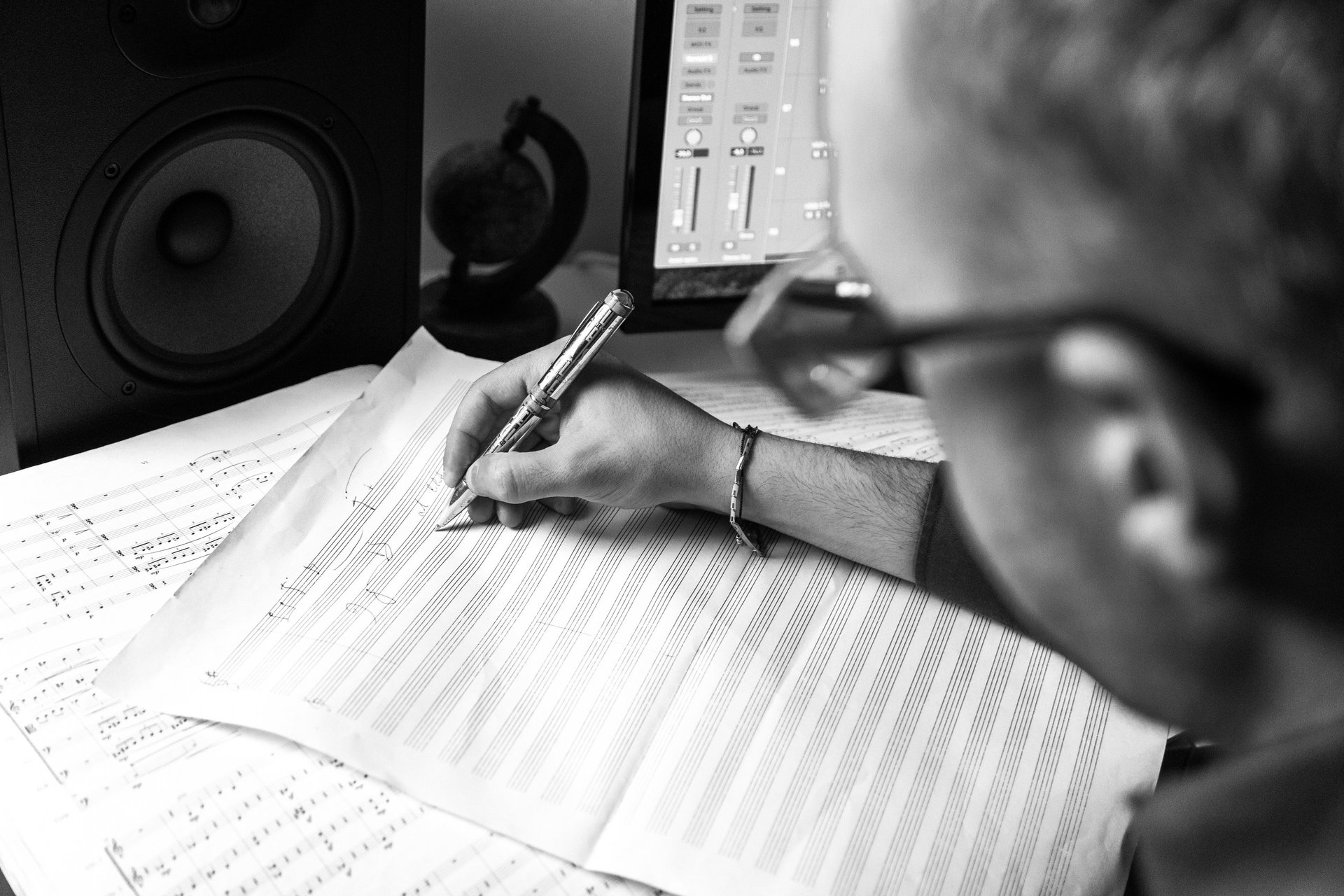 Composer, Arranger, Bandoneón player
He started very young to play in his father's ensemble in famous places like the Auditorium "Parco della Musica" and Teatro Marcello in Rome.
In a Bandoneón Duo with his father, he played during a their tour in China, Taiwan (Shanghai, Wuxi and Taipei Concert Hall) and in Abu Dhabi Festival (New York Univeristy Arts Center).
In June 2014 he conducted his own chamber composition "Mass Qoelet" in the Vatican Chancellory. The concert was broadcast by the Vatican Radio.
In the last years Roberto has been engaged in a large production of orchestral and chamber arrangements, (with bandoneón), of famous pieces of various genres, from popular songs to the tango repertoire. Some of them, like the Libertango arrangement, were played by various orchestras, among which the "Britten Sinfonia" Orchestra during the BBC Proms 2018 "Prague Philarmonia" and the "Mitteleuropa Orchestra".
His activity extends also to the production of soundtracks and compositional research on virtual orchestral music. An example is his Album "El Nuevo Tango Sinfonico", for bandoneón and Symphony Orchestra, released by Centaur Records (USA). Recently Roberto arranged for Orchestra some of the most famous soundtracks of the composer Franco Micalizzi, including "Trinity" and "L'ultima neve di primavera". In 2022 he published his work "Messa Qoelet" with the Stradivarius Label.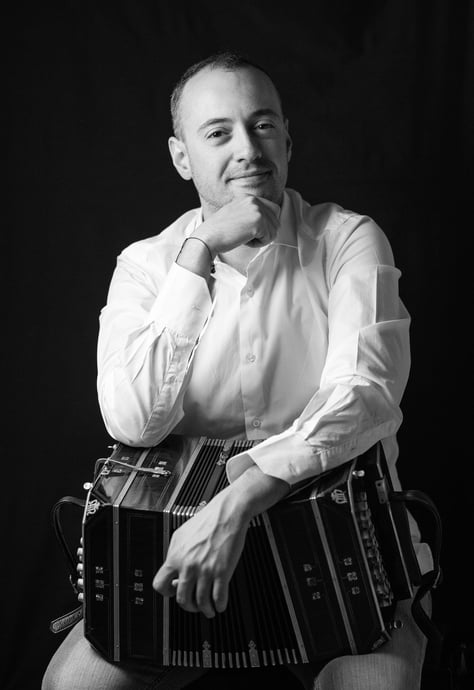 Roberto Passarella (1989) began studying the bandoneón with his father, Héctor Ulises, at the age of 11 years. He graduated in Composition at the Conservatory of Pesaro with M° Lamberto Lugli and graduated in Philosophy at the University of Perugia, where he is currently a Ph.D. student in Human Science.
This is a research work (9 original compositions) for a new original literature for bandoneón, in which the characters of Rioplatense music are mixed with the European classical tradition and contemporary research.
for bandoneón, strings and timpani
The Mass Qoelet is a work in which the text of the Mass is accompanied by the recitation of verses from the Book of Qoelet (Ecclesiastes) contained in the Old Testament, emphasizing the purely philosophical issues contained in it. The ten movements that make up the composition express feelings and describe peculiar situations, using the music, composed by Roberto Passarella, to create a charming atmosphere and suitable to follow the narration, performed by Maurizio Boldrini.
for bandoneón, strings, percussion, choir and narrator
Reminisciencias Rioplatenses
for bandoneón and symphony orchestra
Reminiscencias Rioplatenses Six of the most beautiful tangos, including Libertango and Adios Nonino as a tribute to the anniversary of Astor Piazzolla (1921-1992).
Arrangements by Roberto Passarella
Homaje to Krzysztof Penderecki
The Bandoneón Plays Famous Songs
A compromise between a typically symphonic writing and a popular content expressed by the beautiful melodies of Nino Rota, Domenico Modugno, Beach Boys, Duran Duran, etc... All filtered by the bandoneón, which plays a soloist, freed from many of the stylistic clichés that too often compromise its potential.
for bandoneón and symphony orchestra
This is a program of music that is fashioned after the style of the tango. These are rich symphonic works, performed by Roberto Passarella, arranger and composer, and Hector Ulises Passarella.
for bandoneón and symphony orchestra
8 tracks composed by Roberto Passarella, Soundtrack of documentary "La voce di Fantozzi".